Other Laser Applications & Systems
Back
CO2 & Fiber Laser solutions for a
wide variety of other
laser applications and systems
.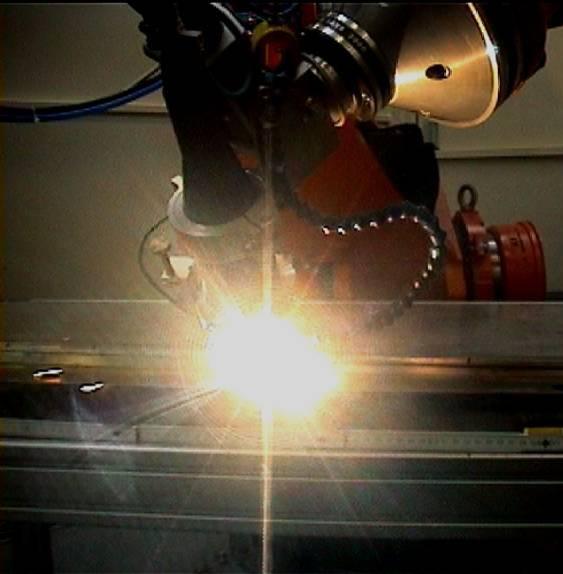 Our CO2 and Fiber laser sources are used in a wide variety of other laser applications, such as:
- Die Board Laser cutting
- Paper perforation for Cigarette Tipping Paper (CTP)
- 3D Laser Printing
- Laser cladding
- Laser cleaning & coating removal processes
- Laser engraving
- Laser scribing & cutting of ceramics, glass, quartz...
- Glass melting & sealing applications
- etc…
Contact us
for more information about your own unique application…
Special Applications & Solutions
.
CO2 Laser cutting of wooden Die Boards for cardboard tooling, used in the manufacturing of cardboard boxes for the packaging industry.


PRC's CO2 lasers are renowned in the Die Board industry for many decades, offering a highly reliable and stable Die Board cutting process, with flexible "on-the-fly" parametrization of the cutting kerf width.
View information from our OEM partner ELCEDE
CO2 Laser Micro hole perforation for Cigarette Tipping Paper (CTP)
Precise Micro hole perforation for the cigarette filter paper industry, for an increased air intake, lower tobacco intake.

The tobacco industry uses laser perforation systems for offline and online perforation of cigarette filter tip paper. For "light" cigarettes with reduced tar and nicotine values.

Perforation diameters precisely adjustable: 50 to 300 µm.

Speeds up to 750 m/min, more than 1,000,000 holes/sec.
View information from our OEM partner MLT-MicroLaserTech
The 3D Printing process or Additive Manufacturing, uses
a CO2 or Fiber laser beam to selectively melt and bind precisely distributed metallic powder or wire to create "three-dimensional" parts, for the Aerospace, Automotive, Medical industry, Prototyping, etc...
Freedom of design offers optimization of parts shape and performance, e.g. cooling channel integration, honeycomb structures, etc... saving weight and lowering costs.
View information from our OEM partner SOTIMECO
CO2 and Fiber Lasers for different Laser Cladding operations in the automotive, aerospace, tooling and other industries. Metal parts can be build up or coated by fusion of metal powder onto a metal part or surface to match performance, wear and corrosion requirements.

Also used to repair parts in aerospace, industrial gas turbine applications, tools, etc...

Environmental-friendly. Parts that were considered "scrap" can now be repaired for a fraction of the cost of new parts.


Different solutions available with our OEM partners.

Special Pulsed Fiber Laser Sources for Cleaning of Metal and Non-Metal Surfaces, in different industries.
The Laser Cleaning process, with precise control of Laser Pulse Energy, cleans a Variety of Surface Contaminants, such as Post-cleaning of welds, Removal of rust and scale, Oxidation removal for Welding and Cladding Processes, Cleaning of molds, Coating Removal for Adhesive Bonding & Paint Preparation, Removal of paint & graffiti layers on metal & stone surfaces, Historical building cleaning, etc…

Environmental-Friendly – Eliminates use of Toxic Chemicals.
We offer CO2 and Pulsed Fiber Laser sources for a variety of Laser Engraving applications.

Non-metal engraving, is mostly done with CO2 lasers, for applications such as rubber printing roll engraving (e.g. wall paper printing rolls), rubber stamps, wooden gifts, etc…

Metal engraving, on the contrary is now mostly done with Pulsed fiber lasers. Examples are: engraving of cooling cavities for special tools, deep logo engraving, barcode engraving, etc…
Laser scribing & cutting of ceramics, glass, quartz...
Our single and dual beam CO2 laser sources are used in OEM laser machines for laser scribing of alumina ceramic substrates, for the electronics industry.
Adjacent application to laser scribing is laser cutting of ceramic, glass and quartz parts, for different industries.
Different solutions available in cooperation with our
OEM partners.

Medical Glass Ampoule sealing
Our single and dual beam CO2 Laser sources are used in Medical OEM Machines for selective laser sealing of medical glass ampoules, offering a totally dust and contaminant free, clean non-contact sealing process.


Unlike gas flame glass ampoule sealing machines, where toxic gas vapors and smoke particles can contaminate the medical liquid in the ampoule, the laser process is a completely hygienically clean process.